Helps Keep Bugs Away While You Work & Play!
All-Natural Bug Repellant That's as Versatile as Your Interests.
Clip it to your hat and enjoy your day without the spray.
Bug protection has never been so easy!
Watch it WORK! Simply attach it to the brim of your hat.
American Innovation for Your Bug Infestation
Battle-tested in the Buggiest Conditions
InfusenClip™ is American-made innovation and is currently sold at golf shops, garden centers and retail locations across the United States.
Natural, Long-Lasting Bug Repellant Clips
From the back nine to the backwoods, InfusenClip™ repels bugs the natural way, so you can enjoy the great outdoors!
Our patented product magnetically clips to the brim of any hat. It is infused with a unique blend of essential oils that keep gnats and mosquitos away without harsh, smelly chemicals.
Whatever your passion—gardening, golfing, fishing, hiking, mowing the lawn, working or just relaxing—InfusenClip™ keeps bugs away while you work and play!
Explore Solutions for Everyone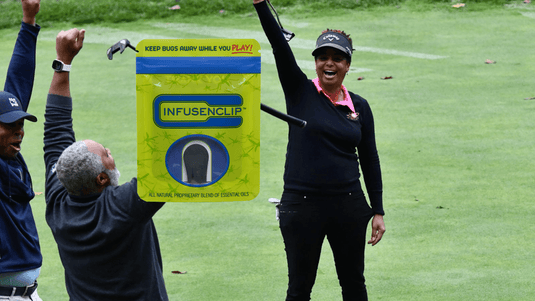 What Makes Infusenclip™ Different?
Latest Inventory & New Releases
Shop InfusenClip™
THE INFUSENCLIP™ DIFFERENCE
Solutions For Every Outdoor Enthusiast
Shop Products
InfusenClip™
Born on the Back Nine
Robyn James is a certified LPGA golf pro instructor in the mid-Atlantic and understands the importance of focus.
Golf is a game where the little things matter, and the littlest things - especially gnats and mosquitos - were becoming a problem.
She experimented with unique blends of herbs and essential oils, refining them with feedback from clients, peers, friends and family.
InfusenClip™ is her patented solution, ready to safely and effectively repel bugs from your family—and it smells like homemade cookies too!
Learn More About Robyn
Organic Demand ⊛ Reliable Inventory ⊛ Saves Your Grass From Bug Spray
Where to Find InfusenClip™?
Want to learn more about becoming an official InfusenClip™ retailer? Contact us today to find out how to get InfusenClips in your store and on your shelves, so your customers can enjoy the benefits of long-lasting, all-natural, spray-free insect repellent!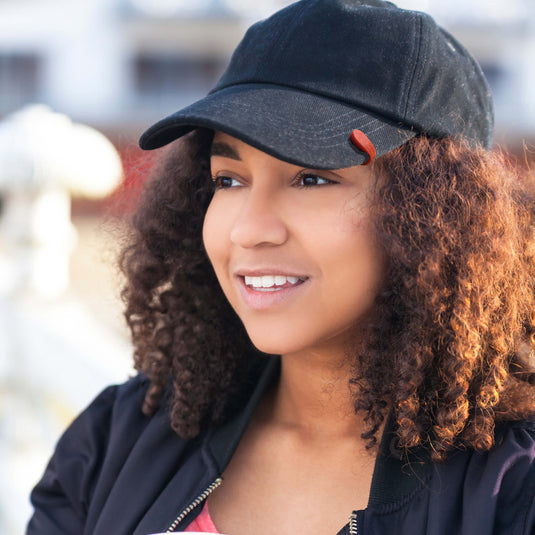 What Customers are Saying
Testimonials
Kelly B - Washington D.C.
I never leave home without my InfusenClip™. The bugs seriously run! I also love that it is versatile. Not only do I use it for golf but I also use it at outdoor concerts in the park!
Bernie - Hickory, NC
5 Stars! Whenever I plan to be outside, playing golf, going for a walk or playing baseball - I always wear an InfusenClip™. Best part is not spraying chemicals on my hat. I have one in every bag for every sport for every hat!
Rock C. - Northern Virginia
Putting requires focus and there is nothing worse than getting a gnat in your eye over the ball. I started using InfusenClips™ and right away I saw the gnats & mosquitoes fly away so I could focus. Now I never golf without it.
Featured Fan Favorites
All Decorative Coins
Get Answers to Common Questions about InfusenClip™
FAQs